The Democracy Dies in Darkness crowd and all the good thinking we-know-what's-best-for-you tools in the media are in major meltdown mode as Elon Musk made his bid for a full buyout of Twitter.
Is it a good thing or a bad thing? Well, we can discuss that later. Though generally speaking, Musk is a disruptor and the far-left dominance of the media could use a shake out. Judging by the reactions, it's really needed.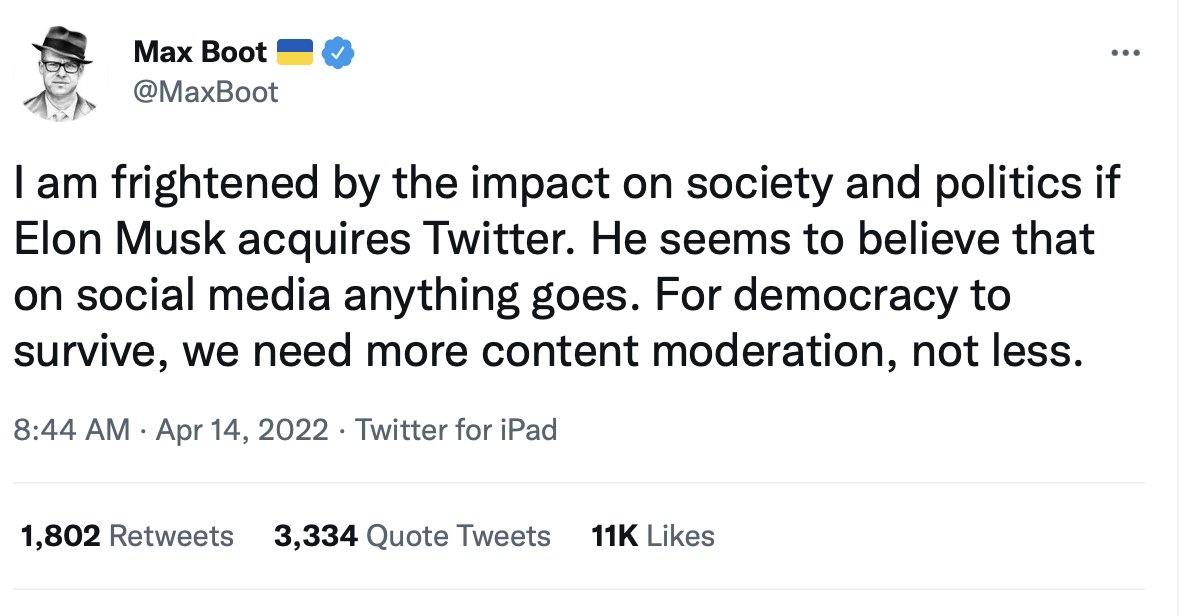 Anyway, enjoy this exceptional testimony from an aggrieved Twitter employee (may or may not be a parody).